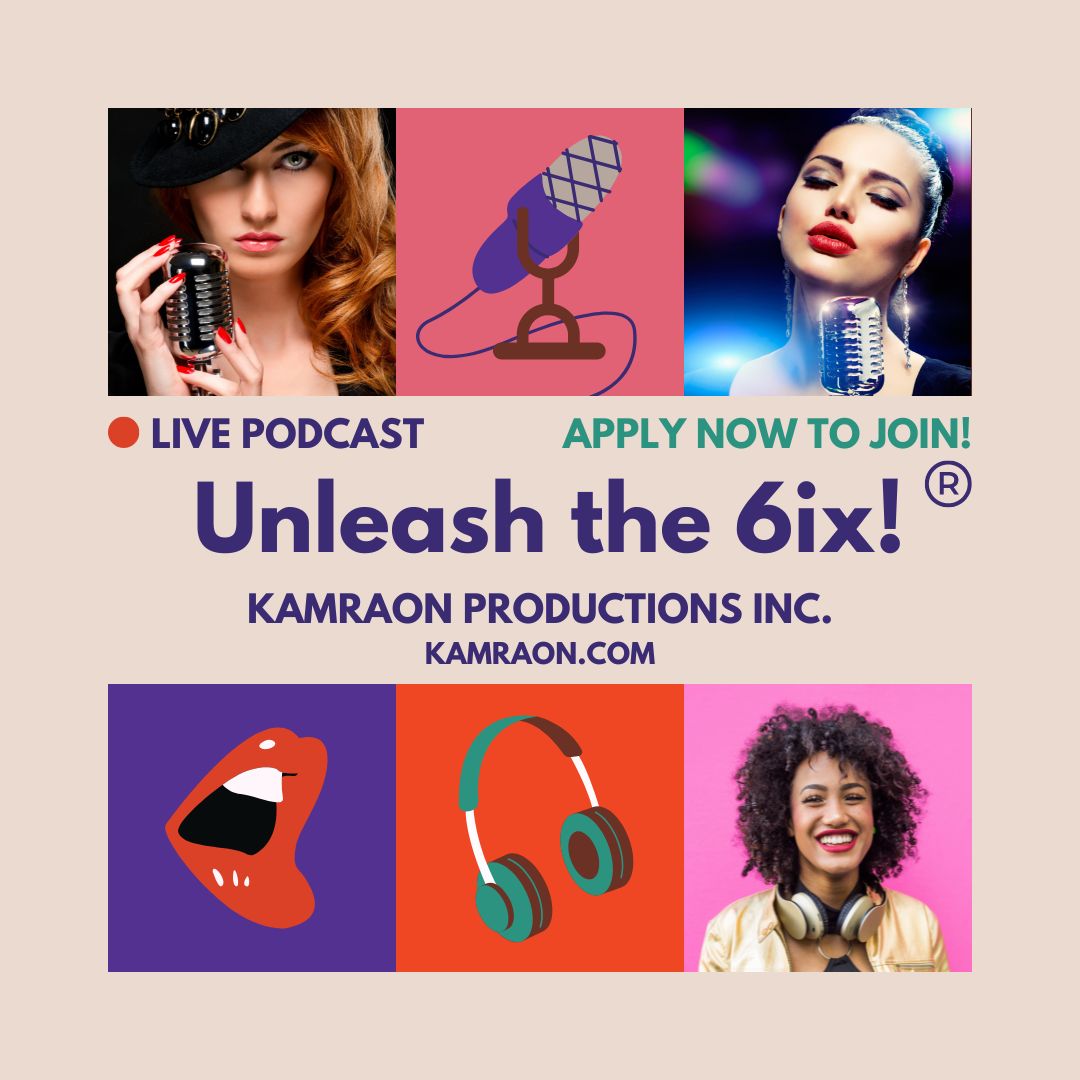 Unleash the 6ix! ® is now open for auditions!
On the podcast we will be discussing various topics like dating, relationships, sex, politics, gender issues, issues of race, technology, pop culture etc.
Unleash the 6ix! will also include live pranks, like Torontonians Behaving Badly (TBB), Taking it to the streets(talking to people in Toronto), comedy sketches etc.
If you are a confident and outspoken female who is active on Social Media, apply now to be a guest on Unleash the 6ix!
Unleash the 6ix is produced by Kamra On Productions Inc. and will be recorded at Studio West in Oakville.