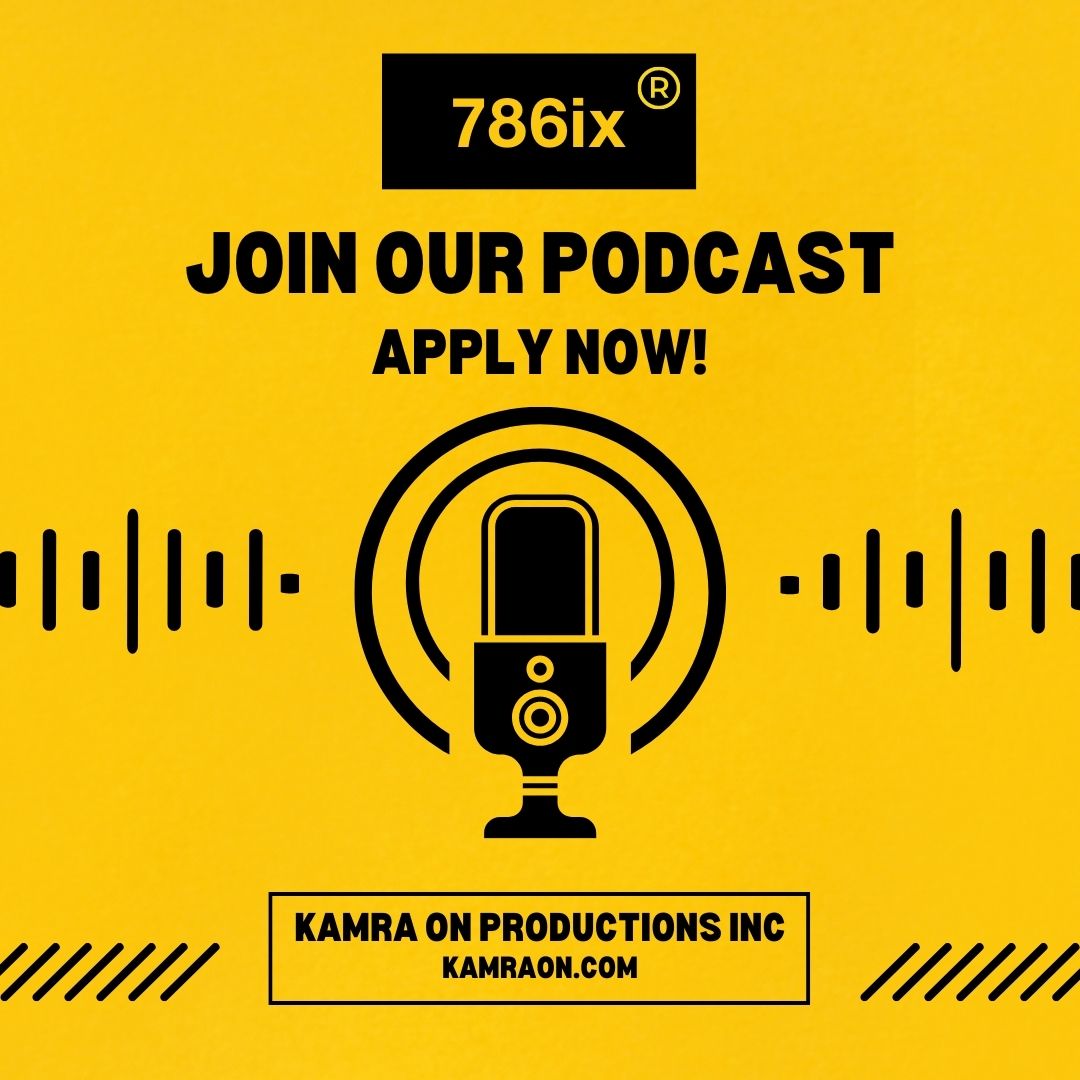 786ix® is coming to the GTA and is now open for auditions!
786ix is a hot new podcast for young muslim girls and guys discussing topics like dating, relationships, fashion, marriage, life as a Canadian Muslim etc.
If you are a confident and outspoken single Muslim between the ages of 18-30 and are active on Social Media, apply now to be a guest on 786ix podcast!
786ix is a Kamra On Production and will be recorded at Studio West in Oakville.